Lust And Love, Sunday 10/25
Posted - October 22, 2015
No Comments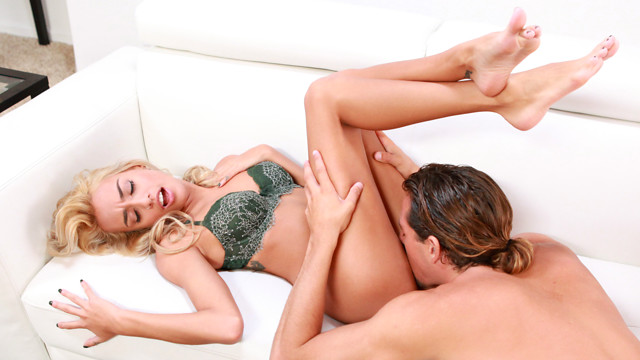 Sometimes simple, uncomplicated lovemaking is just the thing for a couple. Lust And Love, our next upcoming film, shows exactly that: two horny lovers finding deep pleasure in each other's bodies.
Janice Griffith returns to Nubile Films with luscious blonde hair and a fierce appetite to cum. I love watching her absolute obvious pleasure as she enjoys this romp with her man, but easily my favorite moment is watching Janice curl up in her lover's arms as he thrusts into her tight little snatch from below.
Lust And Love is slated to be released on Sunday, October 25. Check out Janice's new look and enjoy this sweet and sensual film!