Young Love, Wednesday 9/16
Posted - September 13, 2015
No Comments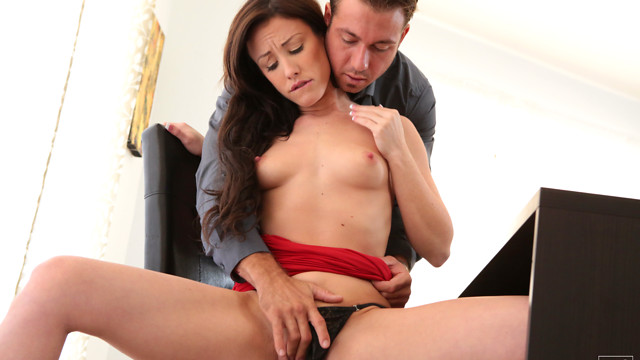 If you've ever wanted to distract your lover while she's trying to work, then Young Love, our next upcoming film, will hit all the right buttons for you.
Newcomer Jennifer White shows off her tight horny body to its fullest extent. I could watch her lover knead those perky tits of hers with his hands all day. My favorite part, though, is when he bends her over the desk to go to town fucking her juicy bald pussy.
Check out Young Love when it is released on Wednesday, September 19. Jennifer is a hot new face that you're going to adore!