Dress To Impress, Monday 9/7
Posted - September 4, 2015
No Comments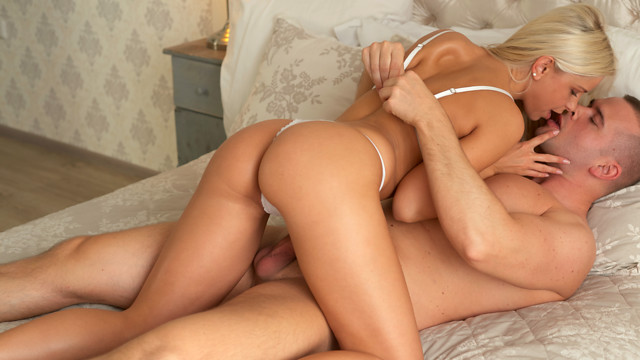 Girls can try on many outfits to find the one that will look perfect on her. In Dress To Impress, our next film to be released, a marathon of trying on clothes turns into a hot sensual seduction.
One of our favorite models, Dido Angel is hot as hell in this one. The blonde babe is sweet and sultry as always. You'll love watching her as she goes for a bouncing stiffie ride, especially after watching her suck her man off like a Hoover.
Check out Dress To Impress when it is released on Monday, September 7. Dido is an incredible hottie that we love to feature and that we're sure you'll love to watch.