Love Connection, Monday 9/28
Posted - September 25, 2015
1 Comment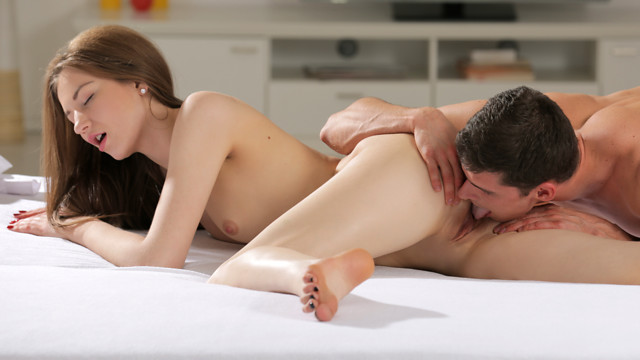 When a lovely lady asks you to get her naked and give her a massage, the only answer is yes! That's the start of Love Connection, our next upcoming film, but things just get hotter from there.
Luscious Roxy James makes her Nubile Films debut by waking her man up with the promise of a hot time. She's such a sensual creature that almost everything she does is hot as hell, but my favorite moment is when Roxy gets on her knees with her cheek resting on the bed and her lush oiled ass up in the air as she waits to get her pussy pounded by her lover.
Love Connection is set for release on Monday, September 28. Come back then to enjoy Roxy's first film and check out this rising new star!