Give Me A Taste, Friday 9/4
Posted - September 1, 2015
No Comments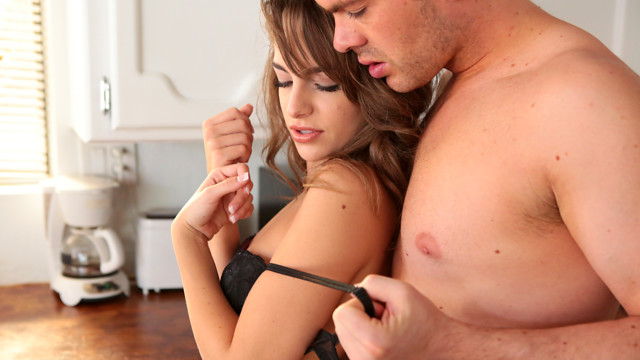 Cooking together is one of the most erotic activities that a couple can partake in, as we show in our next upcoming film Give Me A Taste.
We've brought back the sensual Kimmy Granger to show off her hottest moves in a hardcore film. I really enjoyed watching her in action, especially when she puts her leg up on the kitchen counter and then bends forward to get her creamy bald pussy fucked hard by her man. Watching her whole body quiver with her orgasm is just hot as hell.
Give Me A Taste will be released on Friday, September 4. Don't miss out on Kimmy's newest movie as this brunette hottie pulls out all the stops.