Thick And Creamy, Saturday 8/8
Posted - August 5, 2015
No Comments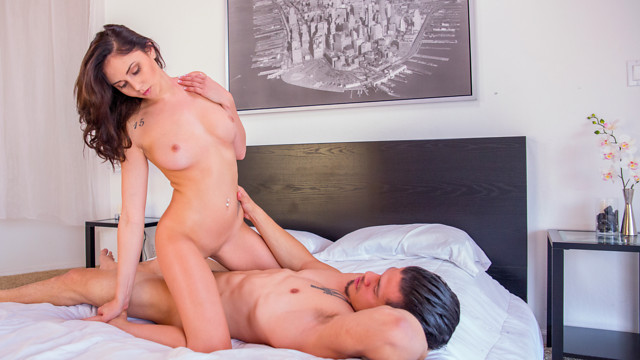 It's always hot as hell to watch a stunning woman seduce her man into giving her exactly what she wants. That's the way that Thick And Creamy, our next upcoming film, starts off and it only gets hotter from there.
Luscious Ariana Marie returns to Nubile Films to show off her busty nubile body in her first hardcore film. Watching her give a long loving blowjob is such a treat, but my absolute favorite part is watching as she plants her pussy in her lover's face and rides his mouth as he eats her out. Her arching back and joyous expression are just gorgeous and totally sexy.
Thick And Creamy will be available on Saturday, August 8. Don't miss out on this sweet seductive scene that will surely go down as one of your favorites.