Sexual Awakening, Saturday 8/29
Posted - August 26, 2015
No Comments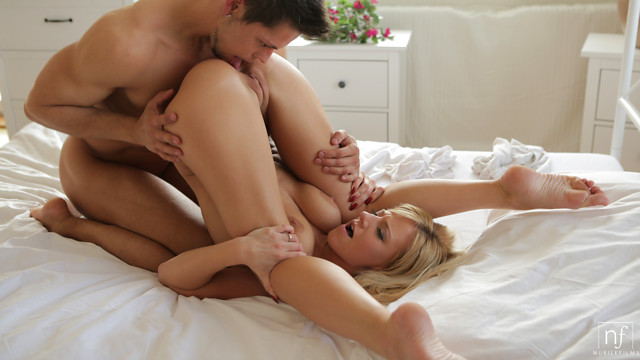 Waking up to a horny girl that's ready for sex is a great way to start a morning, as we show in our next upcoming film Sexual Awakening.
Horny hottie Nathaly will do whatever it takes to make sure that her man satisfies her needs. I love watching her look of sheer bliss as she's getting her tight little pussy fucked, especially when she's on her hands and knees with her full boobs swaying with every stroke of her lover's cock.
Sexual Awakening is scheduled for release on Saturday, August 29. Check back to enjoy Nathaly and her great tits in this flirty fun film.