Bare Skin, Friday 7/24
Posted - July 21, 2015
No Comments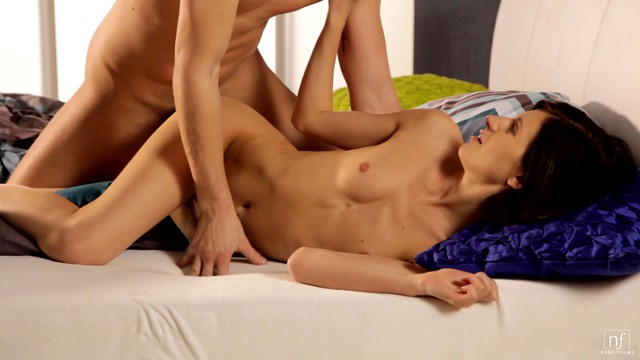 If you've ever seen a couple flirting like crazy while they're on a date, your mind might have wandered to the hot sex they'll definitely be having when they get home. That's where we pick up in Bare Skin, our next upcoming film.
Just in from an evening out, Arian and her man can't get their clothes off fast enough! You're going to really enjoy watching her enthusiastic blowjob, but my favorite part is when her man enters her for some spooning sex. Her face is just rapt with pleasure, and her moans are music to my ears!
Bare Skin will be released on Friday, July 24. Don't miss this opportunity to check out our stunning new model and enjoy her debut film!