Lingerie Love, Wednesday 7/15
Posted - July 12, 2015
No Comments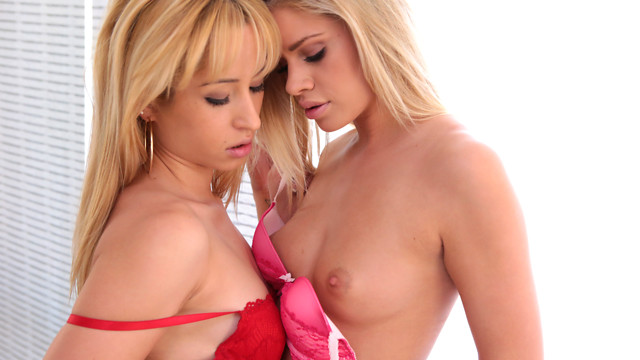 The whole point of lingerie is for your lover to take it off, as Jessa Rhodes quickly does to Violet in Lingerie Love, our next upcoming film.
These two hot blondes are instantly lip locked when Violet struts into the room and starts slipping into a lacy teddy in front of Jessa. Of course such provocation leads to some sizzling sex! It's hot as hell to watch them use a double headed dildo to mutually satisfy their cock craving pussies.
Lingerie Love will be released on Wednesday, July 15. Don't miss this sizzling lesbian flick that's sure to turn you on and wind you up!