Blog Categories
My Masseuse, Tuesday 6/30
Posted - June 27, 2015
No Comments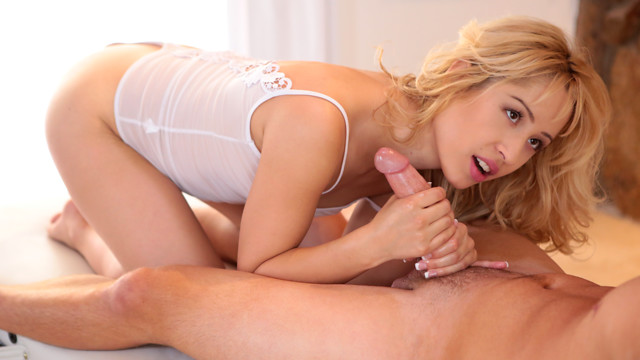 Couples massages that act as foreplay are always hot as hell. If you enjoy watching two lovers oil each other up and rub each other down, then My Masseuse is a film for you!
Hot babe Violet returns to Nubile Films to indulge in a languorous massage with her man. I really enjoy watching her lift her rump to request special attention to her bottom and pussy, but most of all I love watching Violet with those soft lips wrapped around a hard cock while she sucks like a Hoover.
My Masseuse will be released on Tuesday, June 30. Don't forget to check out Violet's first hardcore film. She's stunning!