Tie Me Up, Wednesday 6/24
Posted - June 21, 2015
No Comments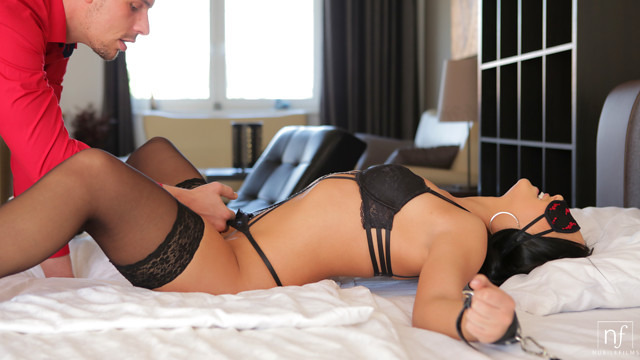 If you've ever enjoyed the experience of light bondage, then you will definitely get off on Tie Me Up, our next upcoming film.
Certified nubile newcomer Anna Rose shows off her sensual side when she lets her man blindfold and restrain her. After being thoroughly seduced, she is a total wildcat when her arms and legs are finally freed! I think my favorite part is watching her suck her man's cock while she's still tied down and blindfolded. She's so into it and obviously enjoying herself!
Check back for Tie Me Up when it is released in our members area on Wednesday, June 24. This film really embodies our goal of creating sensual, passionate pieces, so be sure to check it out.