Hurry Home, Saturday 7/18
Posted - July 15, 2015
No Comments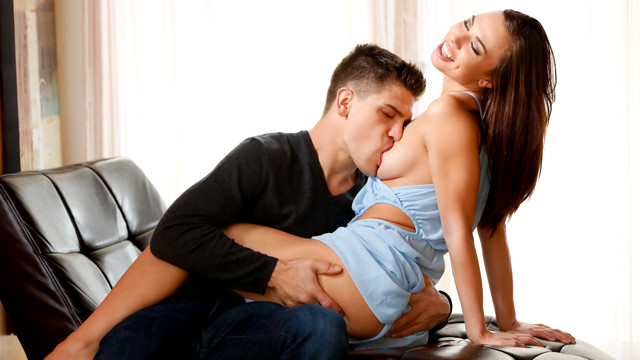 On a chilly day, the best comfort can be a cup of hot tea and a blanket. Those simple pleasures turn into a full-on seduction in Hurry Home, our next upcoming film.
Aidra Fox wants to wear her brand new sheer and flowy dress, but it's way too cold for that! Fortunately, her man is happy to let her know that he loves her chic look with plenty of kisses that lead to a full-on pussy feast. I enjoyed watching Aidra lie back on her man as they sit on the chaise lounger while he drills in and out of her fuck hole. Watching her rub her clit with a rapt expression is just perfect.
Hurry Home is going to be released on Saturday, July 18. This is a very sweet and sexy film, so definitely don't miss it!