Foreplay, Thursday 4/16
Posted - April 13, 2015
No Comments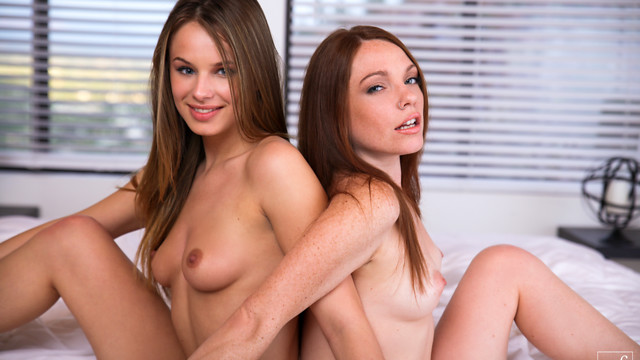 Super popular Jillian Janson is back for a fun and flirty good time in Foreplay, our next upcoming film.
Joined by newcomer Kassondra Raine, these two girls have instant chemistry that just keeps getting hotter the longer they are together! I love the way Jillian reacts to the touch of the vibrator the moment it is pushed to her tight little clit while it is fresh from the bowl of ice. Her whole body just arches in ecstasy!
We will release Foreplay on Thursday, April 16. This lesbian seduction is one that you won't want to miss!