Dig In Deep, Saturday 4/4
Posted - April 1, 2015
No Comments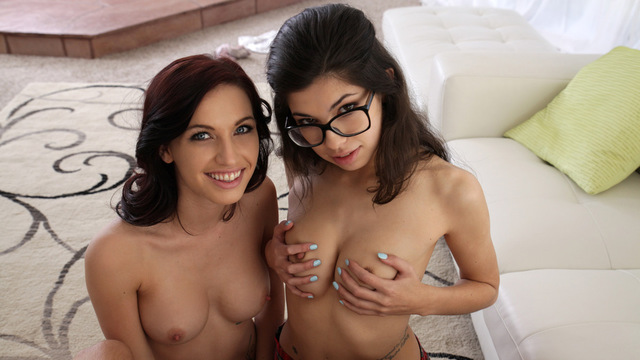 If you've ever considered bringing a third person into the bedroom to spice things up, then you'll love Dig In Deep, our next upcoming film.
Mary Jane Johnson has invited her friend Ava Taylor over for some hot action with her man. Ava dresses for the part in a sexy little schoolgirl getup that gets everyone involved totally turned on! I definitely enjoy the way Ava and Mary Jane get into a 69 that allows their man to choose which of their delectable pussies he wants to fuck as he gives them both the pleasure they crave.
Check out Dig In Deep when it is released on Saturday, April 4. You're going to love Ava and her chemistry with Mary Jane, so don't miss out!