Blog Categories
Natural Passion, Friday 5/1
Posted - April 28, 2015
No Comments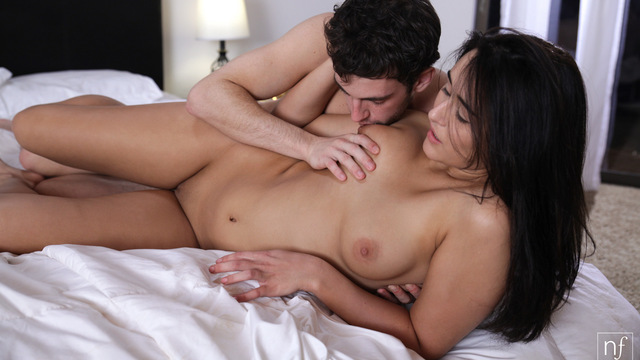 Don't you just love watching a horny girl do anything necessary to get exactly what she wants? Anastasia Black isn't shy about shoving her man onto the bed and having her way with him in Natural Passion, our next upcoming film.
You're going to really enjoy watching Anastasia go to work in her debut film. She knows how to suck a cock like none other, but the best part about this lusty hottie is when she's riding her man with her pussy getting pounded so hard that her whole body quivers. Watching her generous tits shake while she's getting fucked is the best!
Check out Natural Passion when it is released on Friday, May 1. Anastasia is a tanned toned babe whose passion is second to none.