Blog Categories
Tasty Creampie, Wednesday 4/22
Posted - April 19, 2015
No Comments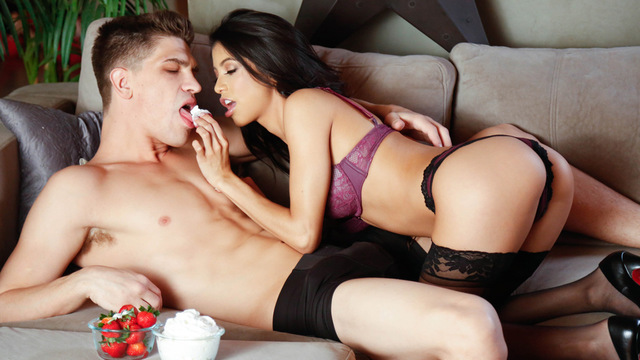 Latina coed Veronica Rodriguez is back to star in Tasty Creampie, our next upcoming film.
Sweet and sensual as always, Veronica pulls out all the stops in this one. I love watching her deep throat a big long cock like it's the most amazing thing she's ever put in her mouth. My favorite thing about her, though, is the way her landing strip snatch is always creamy and wet with her desire to be fucked hard and fast!
We will release Tasty Creampie in our members area on Wednesday, April 22. Veronica is as hot as always, so don't miss out on her newest hit!