Blog Categories
Thirsty, Thursday 5/7
Posted - May 4, 2015
No Comments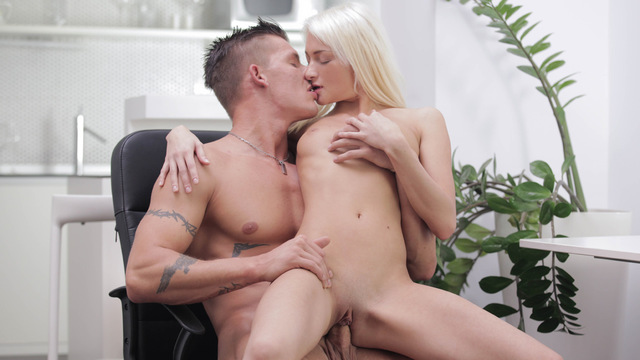 There's no saying no to a hot blonde who's willing to take what she wants! In our next upcoming film Thirsty, you will get to enjoy Olivia Devine as she seduces her man for a good time.
I like that this one starts out with Olivia and her lover playing with ice, and then moves on to Olivia taking charge of the lovemaking. She gives one hell of a blowjob, with tons of eye contact and lots of work with her hands to really rock her guy's world!
Thirsty will be released on Thursday, May 7. Don't miss out on this sexy spinner as she works her sexual magic!