Blog Categories
Afternoon Delight, Monday 4/13
Posted - April 10, 2015
No Comments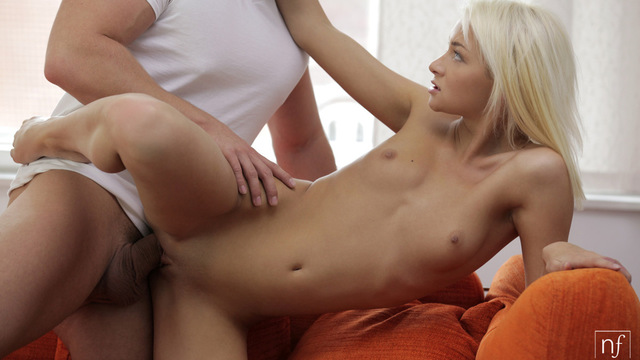 I love it when a hot girl knows exactly what she wants and makes it clear that she'll stop at nothing until she gets it. That's the case with Afternoon Delight, our next upcoming film.
Luscious Olivia Devine makes her Nubile Films debut in a hot and heavy hardcore movie. I love watching her caress her tight spinner body as she maintains sizzling eye contact with her man, making it clear that she is going to get her pleasure no matter what. She's hot as hell when she's in charge.
Check out Afternoon Delight when it is released on Monday, April 13. Olivia is short and sweet and absolutely delectable to behold, so you don't want to miss her!