Girls Just Want To Have Fun, Friday 1/16
Posted - January 13, 2015
No Comments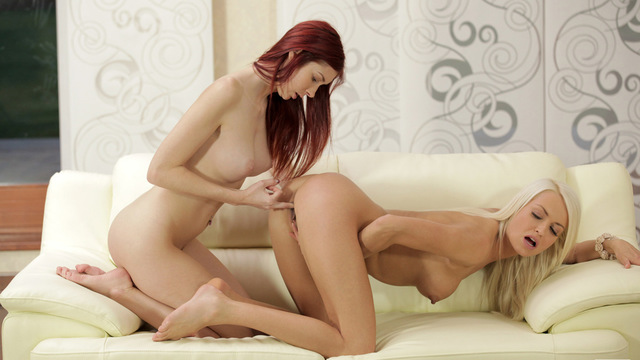 Sweet kisses and tender touches make it easy to tell when a relationship will be explosive in bed, and trust me when I say that the sex in our next upcoming film, Girls Just Want To Have Fun, definitely qualifies as explosive!
Kattie Gold and Lena Love come together with tons of passion that just gets hotter the longer this scene goes on. I just can't get enough of watching Kattie go to town on Lena's dripping twat as she returns the favor of both oral sex and a totally satisfying pussy fingering!
Check out Girls Just Want To Have Fun when it is released on Friday, January 16. This is a sizzling lesbian fuck fest, so definitely make a note to check back and enjoy the show!