Seduction Techniques, Wednesday, 6/3
Posted - May 31, 2015
No Comments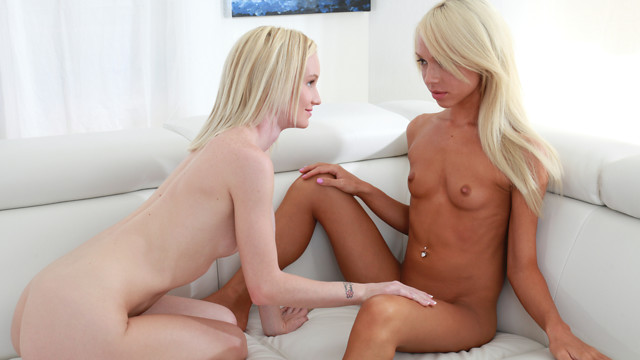 It's always hot as hell to watch when someone who knows what they're doing imparts that knowledge on someone who wants to learn. In Seduction Techniques, Katerina Kay demonstrates to Sammie Daniels how to drive any lover wild!
I love watching the seduction in this one. I think my absolute favorite part, though, is the way that Katerina slips her hand down Sammie's panties and starts rubbing her lover's clit. The way Sammie's eyes roll back and her whole body arches makes it clear how much she is enjoying Katerina's love lessons!
Check out Seduction Techniques when it is released on Wednesday, June 3. These two blonde babes are horny as hell for each other, so don't miss out as they explore their passion!