Seductive, Thursday 3/5
Posted - March 2, 2015
No Comments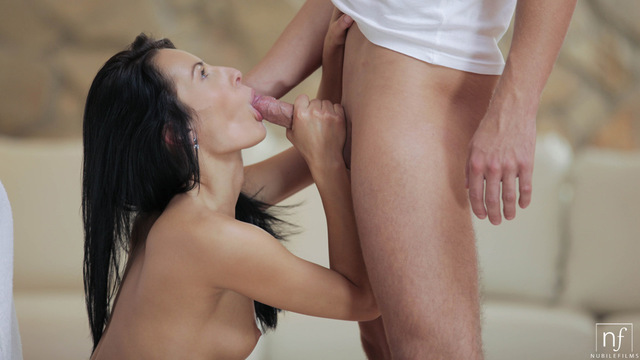 There is something absolutely irresistible about a girl who wants to seduce her lover, as luscious Mindy is happy to demonstrate in Seductive, our next upcoming film.
Mindy is all sensual charm as she talks her lover into taking her into the living room for a sex break, and she definitely makes it worth his while. From her expert blowjobs with that incredible mouth of hers to the way she holds her man to a slow and steady pace as she works herself towards her ultimate release, this hot coed is in control and all about getting her ultimate pleasure!
Seductive is set for release on Thursday, March 5. Don't miss this chance to watch Mindy pulling out all the stops to get her tight little pussy fucked!