Let Me In, Sunday 1/25
Posted - January 22, 2015
No Comments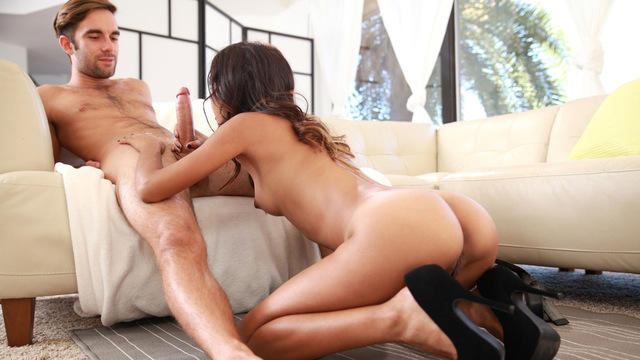 A small miscommunication can lead to a big misunderstanding, but as you can see in Let Me In those misunderstandings can result in big passion!
Luscious Lindsey Woods is locked out of her boyfriend's house, but once he finally lets her in she responds with total horniness. Nothing can keep this tight babe from giving a long wet blowjob or from riding her man's big dick with total enthusiasm. Watching the spooning sex is really sweet and sexy. I definitely enjoyed!
Check out Let Me In when it is released in our members area on Sunday, January 25. Lindsey is just as hot as ever, so definitely don't miss out on her newest film!