Reflections, Monday 12/8
Posted - December 5, 2014
No Comments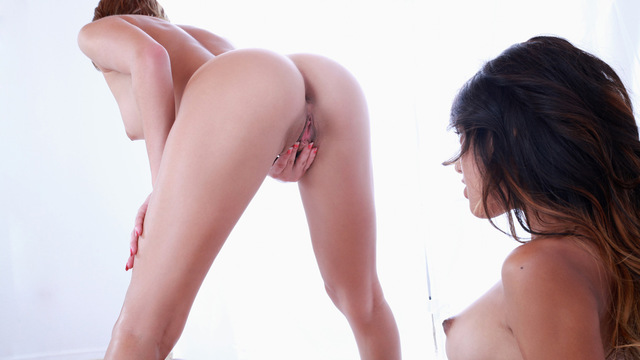 We've gotten a little bit creative with our next upcoming film, and I think you're going to really like the results when you have a chance to view Reflections.
Lindsey Woods and Marina Agnel are a pair of hot horny newcomers who absolutely run away with this one. As the name of the film implies, mirrors are featured heavily. I love the way that we get some sexy new viewpoints of these two horny lovers as they eat out and finger fuck each other's juicy pussies before enjoying themselves with a pair of stick-on dildos.
Check out Reflections when it is released in our members area on Monday, December 8. This is one sensual film that will surely be an instant hit!