All Of Me, Wednesday 1/7
Posted - January 4, 2015
No Comments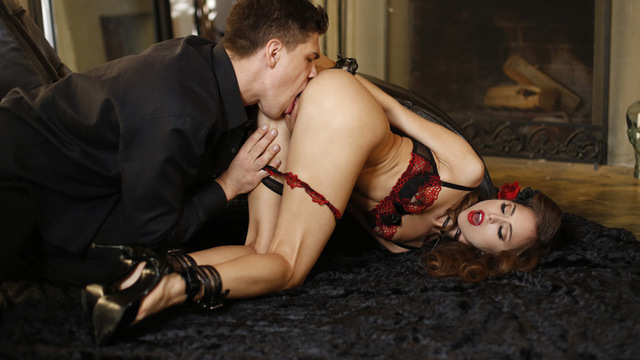 Have you ever dreamed of exploring light bondage with your partner? If so, then All Of Me, our next upcoming film, will definitely strike a chord with you.
Delectable Riley Reid surprises her lover with a leashed collar, and some leg and wrist restraints for his birthday. The lovers try them out right away for explosive results! I really enjoy the way that Riley rides her man's hard cock, thrusting her hips in a wild ride that doesn't stop until she's screaming her pleasure.
All Of Me will be released on Wednesday, January 7. Check back to enjoy this sensual exploration between lovers!