Seducing My Boss, Saturday 11/29
Posted - November 26, 2014
No Comments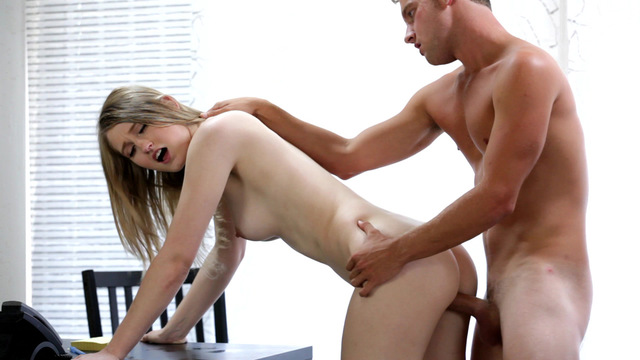 It's hard to work when the air is thick with sexual tension, and what better way to deal with that than to give in and fuck? That's the premise of Seducing My Boss, our next upcoming film.
Summer Carter is a horny secretary with an agenda that she'll stop at nothing to achieve. Her seduction is so fun to watch, with flashes of her pussy beneath her miniskirt and plenty of glimpses at her full perky tits before she dives in for a juicy blowjob. I love the way she climbs aboard and rides her boss's cock when she's done sucking it so that we can admire her perfect-10 figure and her bouncing boobs.
Check out Seducing My Boss when it is released on Saturday, November 29. This is the consummate fantasy film that I just know you'll love.