Flirty And Frisky, Tuesday 12/23
Posted - December 20, 2014
No Comments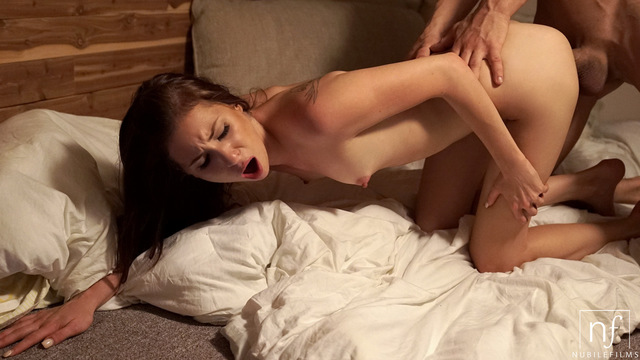 It's not always arduous to pack up your belongings when you're with a horny lover who enjoys taking breaks to fuck, as you'll clearly see in our next film Flirty and Frisky.
Tysen Rich is spectacular as always in this one, taking her man for a pussy pounding ride that you'll love to watch again and again. Seriously, this chick can ride a cock like a champ with her hips pumping and her small boobs bouncing as she works her whole body.
We will release Flirty And Frisky on Tuesday, December 23. Definitely check back to admire Tysen in action and enjoy her newest film!