Sext Messages, Saturday 11/8
Posted - November 5, 2014
No Comments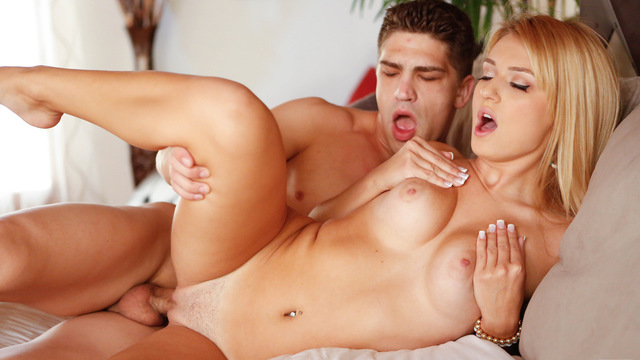 Have you ever wanted your lover to take the initiative and seduce you with horny picture messages? That's the way hottie Natalia Star does it in Sext Messages, our next upcoming film.
We couldn't wait to bring buxom babe Natalia back for another round of passion, and she doesn't disappoint! After enticing her lover over with naughty sext messages, Natalia gives him a ride in her cum hungry pussy that gets her big boobs jiggling and her whole body pulsing. I could watch her tits all day long!
Sext Messages will be released on Saturday, November 18, so don't forget to check back and enjoy Natalia's show!