Passionate Awakening, Friday 10/24
Posted - October 21, 2014
No Comments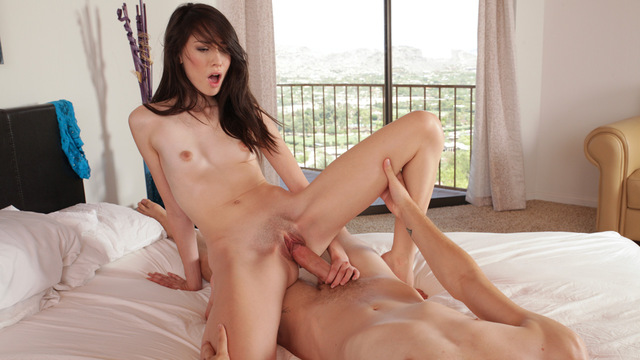 There's nothing hotter than passionate morning sex, as luscious Emily Grey demonstrates in Passionate Awakening, our next upcoming film.
The raven haired hottie starts things off with some mutual masturbation, but that soon turns into a licking sucking 69 and then a full blown raunchy fuck fest. I totally love the way that Emily lovingly sucks her guy's cock, especially as she works him towards his final climax so that she can enjoy the feel of his cum all over her face and in her mouth.
Check out Passionate Awakening on Friday, October 24. This is one of our most sensual and passionate films and we hope you enjoy!