Sweet Like Candy, Wednesday 9/24
Posted - September 21, 2014
No Comments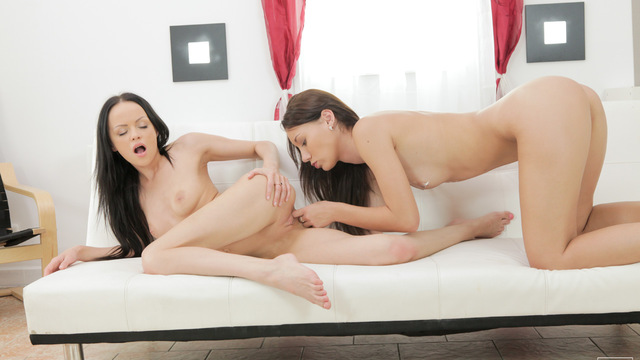 Using whipped cream in the bedroom can produce explosive results as we can see in Sweet Like Candy, our next upcoming film.
Aiko Mai and Angellina are a dynamic pairing whose explosive chemistry comes through from the very start. The whipped cream at the beginning is hotter than hell, and the way these two follow that up with enthusiastic pussy eating and fast and furious pussy fingering makes this film incredible from start to finish.
Be one of the first to watch Sweet Like Candy when it is released on Wednesday, September 24, and enjoy this sizzling lesbian fantasy!