Intimate Session, Sunday 11/2
Posted - October 30, 2014
No Comments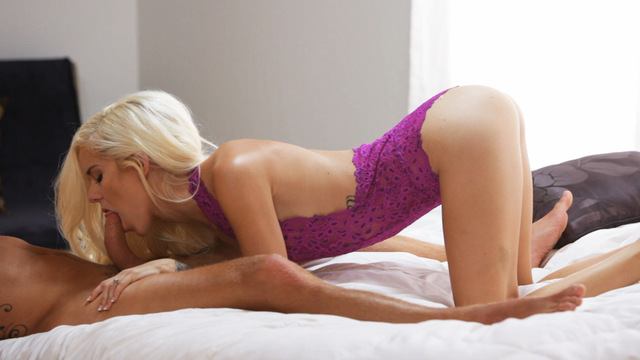 It's always hot as hell when two people can't keep their hands and mouths off of one another, which is exactly the case in our next upcoming film Intimate Session.
Delectable blonde Halle Von is a hot and horny newcomer who can't wait to show off her skills in the sack! She kicks things off with a long luscious blowjob, but my favorite part is watching her change things up as she's got a hard cock between her legs so that she gradually turns things into doggy style without ever breaking stride. So hot!
We will release Intimate Session on Sunday, November 2. Don't miss Halle's debut because this is one chick you're going to love!