Finally Home, Sunday 10/12
Posted - October 9, 2014
No Comments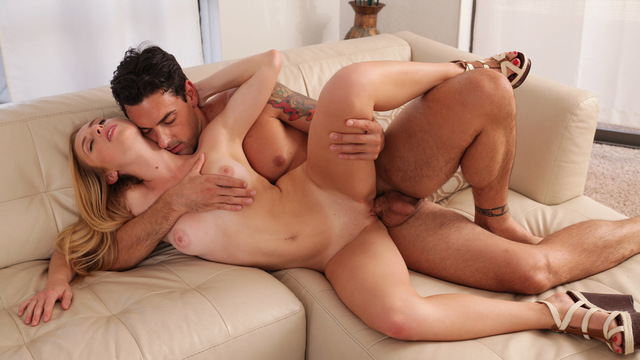 A lusty homecoming after a prolonged absence is every man's dream, and we get one hell of a show when lovers reunite in Finally Home.
Delectable Taylor Whyte can't container herself when her lover arrives, running out to the car to meet him and then pulling him inside to burn off some of their mutual lust right away. I really love the spooning between these two as Taylor's man holds her extra close and drops kisses up and down her neck while driving deep into her cum hungry bald pussy.
Finally Home is set to be released on Sunday, October 12. You'll definitely want to come enjoy this sensual passionate reunion.