Sexual Tension, Friday 10/3
Posted - September 30, 2014
No Comments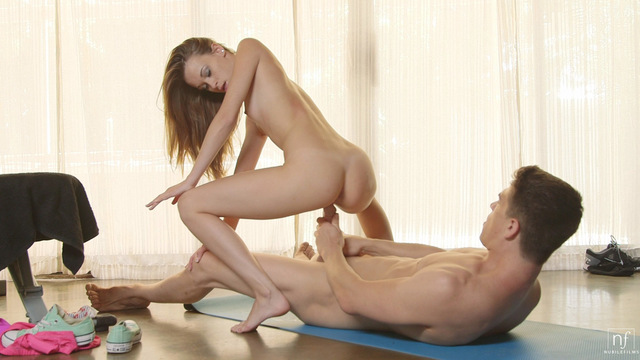 Working out with a partner is a good way to get motivated, especially when the reward for a job well done is some steamy sex like in Sexual Tension, our next upcoming film.
Sexy spinner Kacy Lane makes sure that her lover gets in his reps before rewarding him with a juicy blowjob and then climbing aboard to ride his big dick until her whole body trembles with pleasure. I love watching her work her hips as she pumps up and down atop her lover's cock.
Check out Sexual Tension when it is released on Friday, October 3. Kacy is in fine form as she takes her man for a hot and heavy ride.