Makeup Sex, Sunday 9/21
Posted - September 18, 2014
No Comments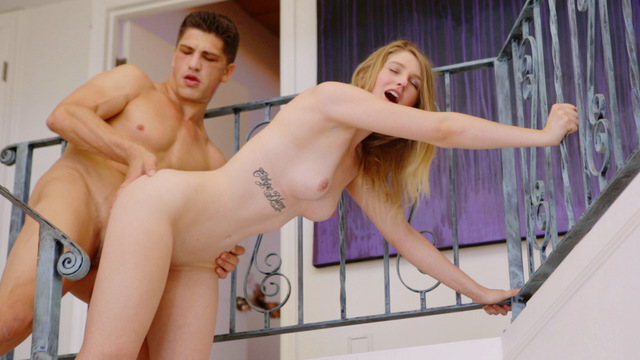 A fight between lovers can become a net positive after a bout of red hot makeup sex. That's the premise of Makeup Sex, our next film to be released.
Blonde babe Summer Carter makes her Nubile Films debut with a bang as she instigates a big fight with her man. Of course, the equally explosive sex that follows makes up for her assumptions! I really like the way the stairs are used in this one. Summer is really acrobatic in her lovemaking as she takes advantage of all the handholds around her for an athletic raunchy fuck fest.
We will release Makeup Sex on Sunday, September 21. Check back to enjoy this fast and furious hardcore film.