Loving Touch, Thursday 9/18
Posted - September 15, 2014
No Comments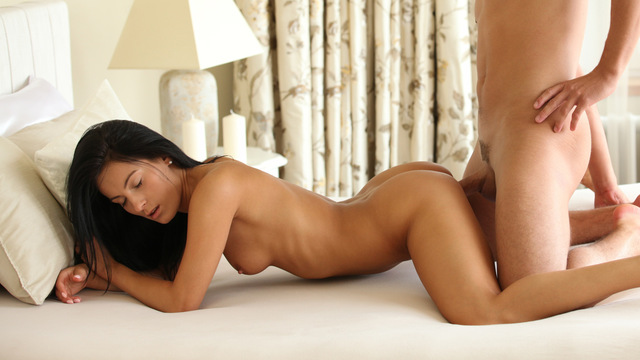 Fantasizing about your lover while waiting for them to arrive is the perfect way to whet your appetite for the raunchy sex to come. That's the idea behind Loving Touch, our next film to be released.
Luscious Mindy is back to show us all how passionate she can be when she's forced to wait for her pleasure. I enjoy the sensuality of this one. Mindy and her many really care about each other and it shows in every touch and stroke. My favorite part is the way Mindy rides her guy with short shallow strokes that you just know are hitting her sweet spot!
Loving Touch will be available on Thursday, September 18. You won't want to miss this sensual hardcore film.