Friends With Benefits, Saturday 9/27
Posted - September 24, 2014
No Comments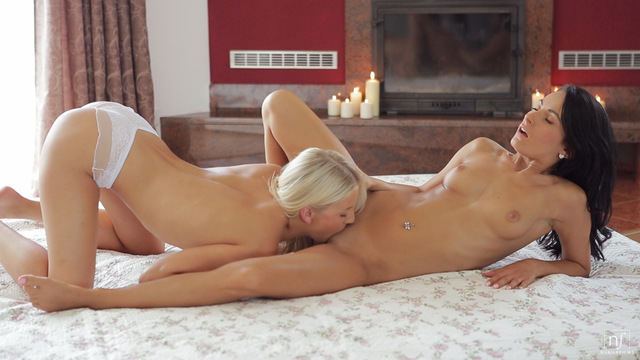 Popular models Cayla and Mindy come together for an outstanding lesbian fuck fest in Friends With Benefits, our next film on deck.
Mindy is bent on seduction as she comes to Cayla wearing nothing but a pair of panties and captures her lover's mouth in a luxurious kiss. That sensual beginning kicks off a lesbian fantasy where each partner is determined to please the other. I love the way Cayla's hips are in constant motion rocking back and forth as Mindy pushes her fingers deep and hard into her lover's juicy snatch.
Friends With Benefits will be released on Saturday, September 27. Cayla and Mindy are explosive together, so don't miss it!