💕 Special Gift For You 💕 50% OFF! - JOIN NOW!
Blog Categories
To Have And To Fuck, Friday 8/22
Posted - August 19, 2014
No Comments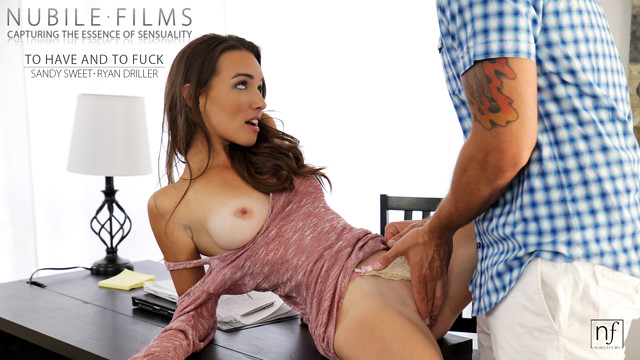 A hot fuck can be the perfect way to celebrate a happy moment. We get to see this played out in To Have And To Fuck, our next upcoming film.
After receiving a marriage proposal, Sandy Sweet can't help but give her lover the ride of his life! I love the foreplay in this one as Sandy's new fiance really warms her up, but my hands-down favorite part is the way he bends her over the desk while she thrusts her perfect ass in the air so that he can use that perfect angle for some ball slapping hard sex.
We will release To Have And To Fuck on Friday, August 22. Don't miss this passionate and sensual hardcore romp!