Make It Last, Monday 7/14
Posted - July 11, 2014
No Comments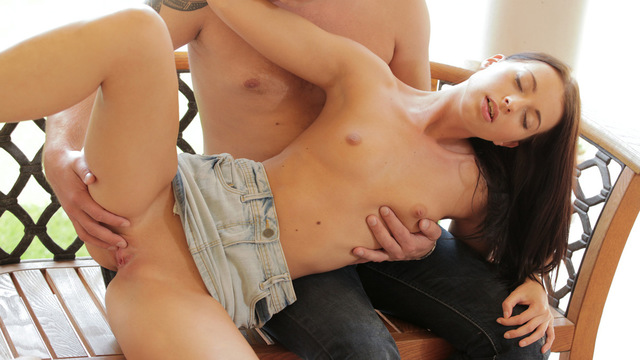 An outdoor seduction with plenty of oral sex and sensual slippery fun is always the way to go, and you'll get to enjoy a superb example of how it should be done in Make It Last, our next upcoming film.
Leyla Peachbloom is back in an all-new hardcore film that will get your pulse racing. This slender sweetie just can't keep her clothes on or her mouth off her man's hard cock. After such incredible oral sex, you can tell that her beau can't hold back when they finally start fucking! I love Leyla's moans of pleasure. You can tell she's just loving this!
Check out Make It Last when it is released on Monday, July 11. This hot hardcore film will get your week off to a great start!