Give Her More, Friday 8/1
Posted - July 29, 2014
No Comments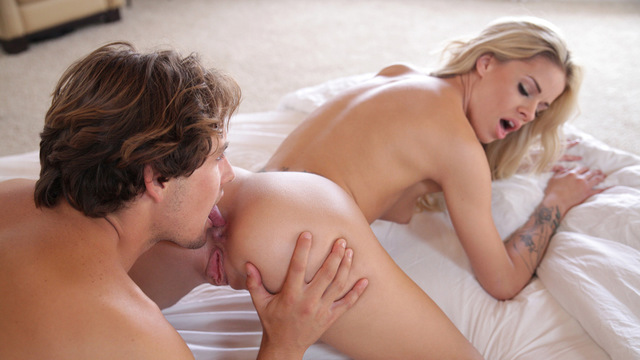 Waking up with morning wood can be pleasant when there's a willing woman in your arms. That's the spirit we've tried to capture in Give Her More, our next upcoming film.
Jessa Rhodes is a totally sexual creature in this one. I love the way her body responds, especially when she's right on the verge of cumming and can't control her twitching legs and her breathy moans. My favorite part is the way she just shoots into orbit when her man starts licking her anus and rubbing her clit!
Check back for Give Her More when it is released on Friday, August 1. This is one hot morning fuck that you won't want to miss.