Before You Leave, Thursday 7/17
Posted - July 14, 2014
No Comments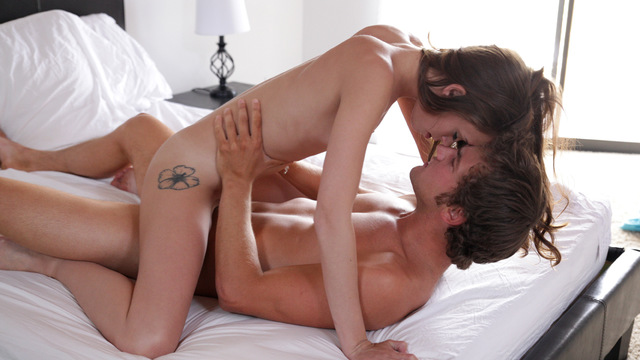 It's not unusual to wake up craving more the morning after a night of sex, and the temptation to stay for another round of fun can be too much if your lover is willing. That is the premise of Before You Leave, our next upcoming film.
Luscious Kacy Lane has already dressed when she tries to give her lover a goodbye kiss that quickly turns into a full-blown seduction. I love watching Kacy's blowjob in this one. She takes her time, using her hands and warm wet tongue to tease and harden every inch of her man's cock. Her reward comes from the hard hot fuck fest that follows!
You can watch Before You Leave when it goes live on Thursday, July 17. Don't miss this raunchy hardcore movie!