Blog Categories
Massage Session, Tuesday 7/8
Posted - July 6, 2014
No Comments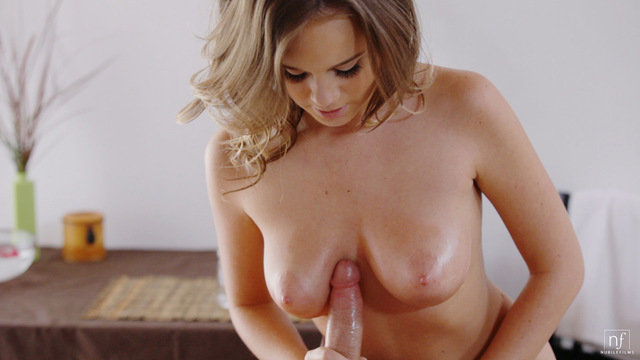 Alexis Adams has shown us some of what she can do in her solo films, but in Massage Session, our next upcoming film, she shows us how she shines in a hardcore scene.
After a short but sensual massage, Alexis puts those amazing tits of hers to work by oiling them up and taking her man's hard cock between them. I love the way she completely envelopes her man's dick with those big boobs and pumps with them until he is groaning his appreciation. And that's just the beginning of this raunchy romp!
We will release Massage Session on Tuesday, July 8. Check back to enjoy Alexis and her magnificent breasts.