Want To Be Fucked, Wednesday 7/2
Posted - June 30, 2014
1 Comment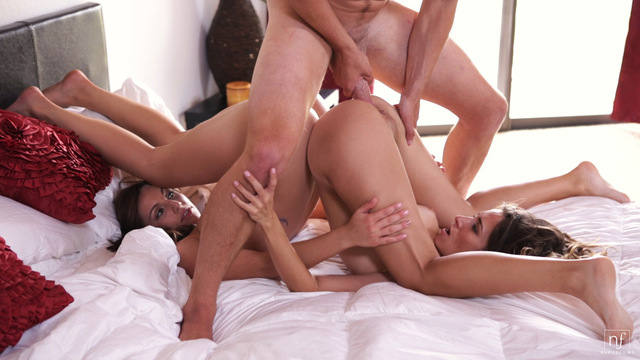 While it's always fun to see passionate couples coming together, there's always something spectacular about watching them try fun new positions. There's plenty of creativity in Want To Be Fucked, our next upcoming film.
Mary Jane Johnson and Cassidy Klein are lovely together as they're sunbathing, and they're totally biddable when their man leads them inside to have some adult fun. It's been a long time since I've seen two girls so totally in sync, but these two move together throughout the movie as they take their pleasure and it's incredible!
Don't miss Want To Be Fucked when it is released on Wednesday, July 2. Cassidy and Mary Jane are amazing together in this fun threesome.