Sweet Awakening, Wednesday 8/13
Posted - August 10, 2014
No Comments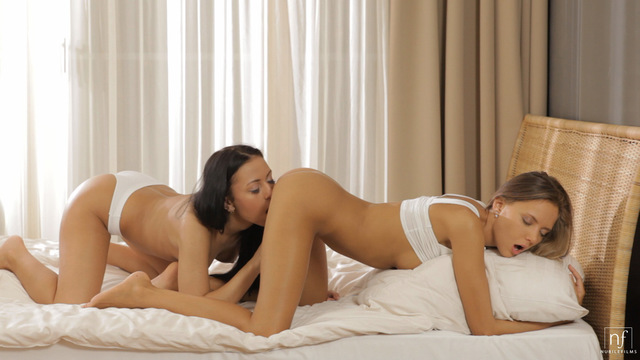 Waking up next to your lover is an open invitation for sensual morning-after sex. We've really captured that idea in Sweet Awakening, our next upcoming film.
When Bailey Ryder opens her eyes and realizes that she has warm supple Clover in her arms, she instantly knows what to do. I love watching the way Bailey takes care of Clover with her soft tongue and gentle fingers before turning to a vibrating toy to really kick things up to the next level.
Check back when Sweet Awakening is released on Wednesday, August 13. Clover and Bailey are absolutely phenomenal together, so this is one lesbian film you won't want to miss!