Just Us Two, Sunday 6/29
Posted - June 26, 2014
No Comments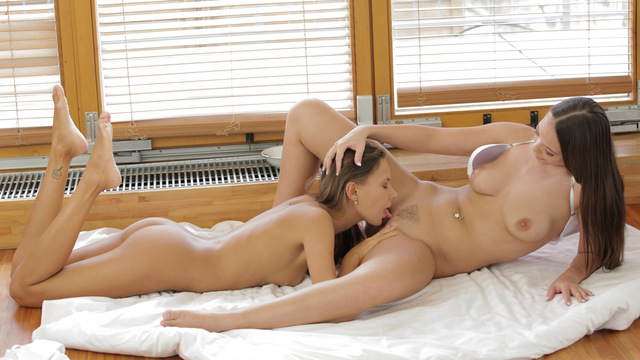 It's always wonderful to bring our viewers sensual lesbian scenes, and I'm sure that you will agree that Just Us Two, our next upcoming film, definitely fits the bill.
Fan-favorite Clover is joined by newcomer Sandy Ambrosia. These two are incredible and erotic together, but hands down my favorite part is the way that Clover's whole slender body arches in pleasure as Sandy coaxes a climax to rip through her sensitive body. It's an amazing sight!
We will release Just Us Two on Sunday, June 29. You will want to be one of the first to check out this sweet and sexy lesbian film!