Hello Brooklyn, Saturday 5/17
Posted - May 15, 2014
No Comments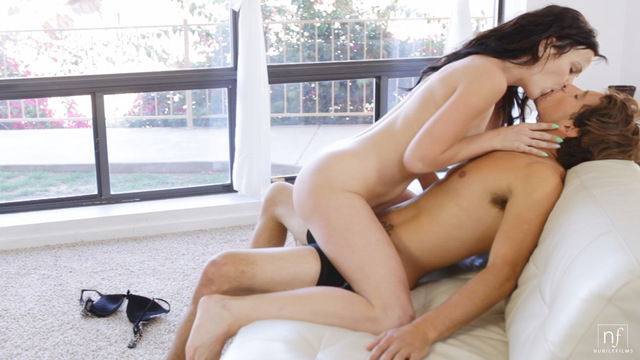 Next up for your viewing pleasure is another of our bonus blow job videos, Hello Brooklyn.
Featuring Brooklyn Daniels, an all-new addition to the Nubile Films family, this sweet BJ film is all about giving without taking. Brooklyn is a master of getting her man all wound up and then making sure that he feels amazingly good as she leads him towards his release. My favorite part of this one is her sweet and sex tease right at the beginning as she's setting the stage for pleasure!
Don't miss Hello Brooklyn when it is released on Saturday, May 17. Brooklyn is a master at sucking cock, and I know you'll love watching her in action!