Girlfriends, Monday 8/25
Posted - August 22, 2014
No Comments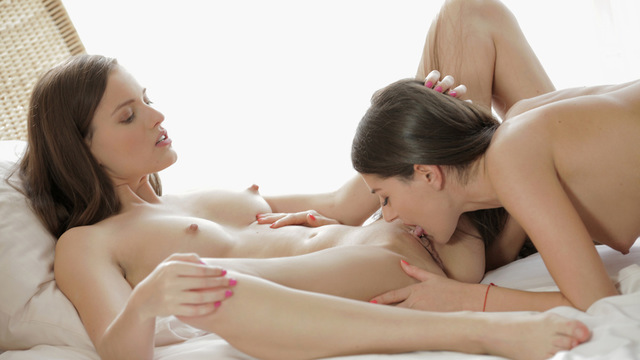 There's no surprise that Girlfriends, our next upcoming film features a sensual lesbian encounter between two luscious lovers.
Silvie Luca and Nessa Shine are two popular beauties with a passion for making sure their lovers always come first. I really love the slow pace they each set where they use long slow sweeps of their tongue and a steady finger fucking to really draw out each other's pleasure.
Girlfriends will be released on Monday, August 25. Don't miss our latest sizzling lesbian film that's sure to please!