Breakfast In Bed, Tuesday 5/13
Posted - May 11, 2014
No Comments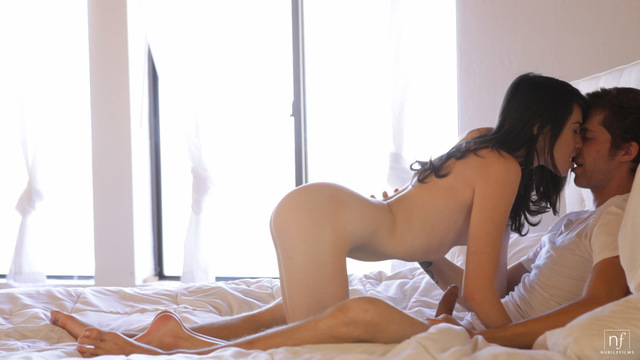 If you've ever fantasized about receiving a simple gesture from your lover that turns into a no-holds barred fuck fest, then you will love Breakfast In Bed, our next upcoming video.
In this movie we introduce sweet and saucy Emily Grey, a hottie with an angelic smile and a big lust for sex. My favorite part of this one definitely the way that Emily lays back and gives her man a handjob with one hand while stroking her cock hungry pussy with the other. I could watch that part all day!
Check out Breakfast In Bed when it is released on Tuesday, May 13. You will love the way this simple act of kindness brings out the wild side in Emily and her man!