Smooth Moves, Tuesday 6/10
Posted - June 8, 2014
No Comments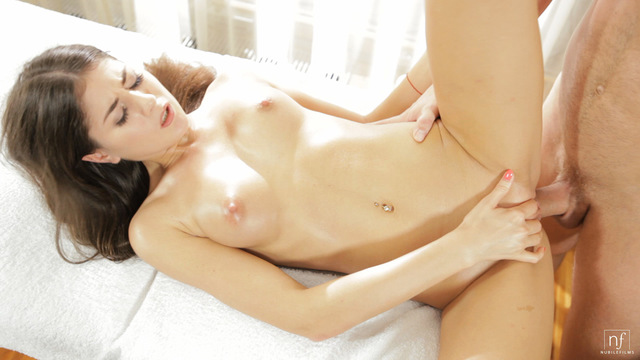 Sensual massages between couples are plenty of fun, especially when there's no question that they'll end up with plenty of raunchy sex like in Smooth Moves, our next upcoming film.
In her Nubile Films debut, Nessa Shine is absolutely tantalizing. She is just forceful enough that we know she's getting what she wants, but she is also a giving lover. I love the way that she wraps her lips around her guy's dick and gives him one hell of a blowjob!
We will release Smooth Moves on Tuesday, June 10. Don't miss out on Nessa in this steamy hardcore film!