Oral Pleasure, Thursday 4/24
Posted - April 23, 2014
No Comments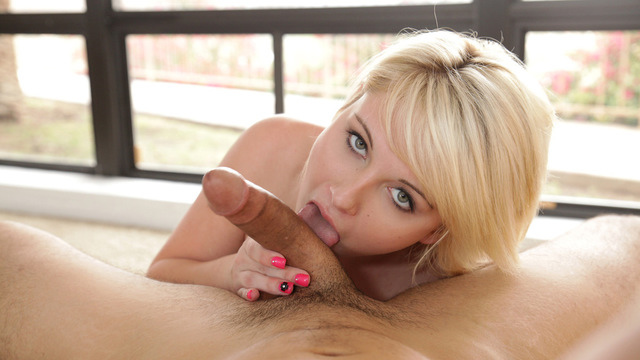 The first experimental blowjob video was really well-received, so we're going to keep up this experiment for a while longer. Our next video, Oral Pleasure, is another oral delight.
Dani Desire, a spunky blonde babe, is all set to rock her man's world with just her hands and eager mouth. My favorite part is the way that this cute coed makes use of her tiny tits by rubbing her man's dick all over her little boobs and her rock hard nipples. You can tell that she loves it just as much as her man does!
Check out Oral Pleasure when it is released on Thursday, April 24. You won't want to miss this hot babe giving a great blowjob!