Irresistible Charm, Monday 6/2
Posted - May 29, 2014
No Comments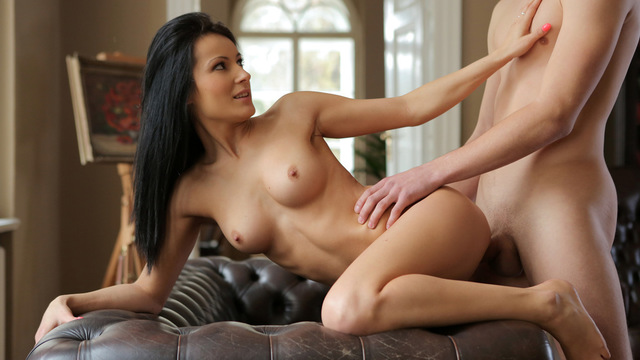 Sometimes meaningful stares can't quite get the message across, so it's up to the horny party to take matters into their own hands. That's the premise behind Irresistible Charm, our next upcoming film.
Luscious Mindy is in the mood for a good time, and when her man can't instantly see her desire she takes control. After a ridiculously hot strip tease, Mindy's beau is putty in her hands and all too happy to deliver a doggy style pussy pounding that gets this hottie's whole body shaking with pleasure.
You don't want to miss Irresistible Charm when it is released on Monday, June 2. This is one hot hardcore film that will leave you eager for more!