Sweet Kisses, Friday 6/20
Posted - June 17, 2014
No Comments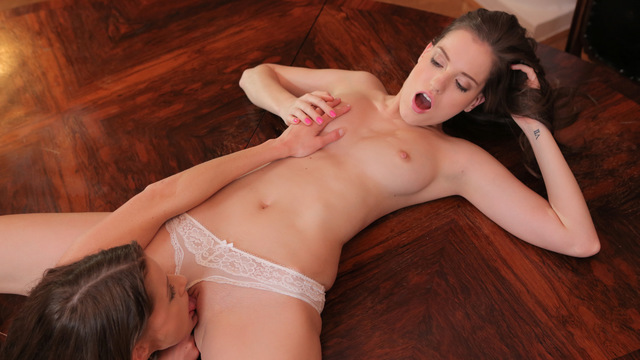 We thought that brunettes Silvie Luca and Elisa were so hot together in their previous threesome that we had to bring them back for an encore in Sweet Kisses, our next upcoming film.
The chemistry between these two certified nubiles is outstanding. I think my favorite part here is the way that Elisa can't even wait to fully undress Silvie before driving her to her first climax of the night with her panties still on! And that's just the beginning of this hot lesbian scene.
Check back for Sweet Kisses when it is released on Friday, June 20. You'll fall in love all over again with these two stunning coeds!